All I Want for Christmas Is…
Every year I tell my husband that I don't need any gifts for Christmas. Every year. Then right around this time, uhm, every year, I start backtracking and throwing out little hints to him about some of the things that I NEED (aka want) this holiday season. My list seems to grow as the ultimate gift-giving day creeps closer but here are a few of my "must haves" right now.
1. Sweater Boots Socks / Legwarmers: totally obsessed with these this fall/winter! I think I will be making my own out of some old sweaters but if you're not up for that project you can find some at Bloomingdale's, Nordstrom's and many other retailers but here are a few of my faves from Pinterest:
http://blogging2fun9785.blogspot.com/
http://indulgy.com/do/from/83893443281
http://www.mydailyrandomness.com/2011/11/fashion-leg-warmers-boots.html
2. Ankle Boots: So many to choose from! Here are some that can be versatile for most of your wardrobe:
A fab pair from Anthropologie:
http://www.anthropologie.com/anthro/product/shoes-boots/25626169.jsp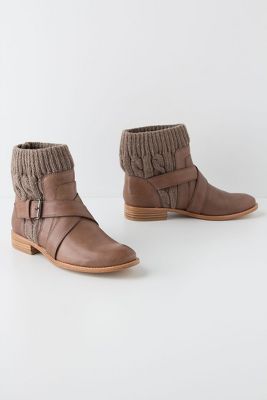 Nordstrom loveliness here:
http://www.stylesays.com/#!/stores/nordstrom.com/26346/?ch=h.pt.edaniels1&rf=11724
And last but not least, Coach classiness:
http://copious.com/listings/coach-gabrielle-kidsuede-black-boot
3. Winter Shorts: love these as you can dress them up with textured tights and trendy ankle boots or to-the-knee boots or even over-the-knee boots.
http://www.theblondesalad.com/2010/12/shorts-in-winter.html
http://www.blondeepisodes.com/2011/11/we-wear-short-shortsin-winter.html
4. Bangles – uhm, because a girl can never have too many of these 🙂
http://indulgy.com/post/2VybDCxVF1/tory-burch-hinged-bangles#/search/tory%20burch/page/3
Tory Burch hinged lovelies
https://www.beyondtherack.com/auth/register?invite=type158&no_fb=1
Burberry Color block in Peacock
http://www.bagborroworsteal.com/jewelry/hermes-set-of-3-bangles/13140//0&posCol=&posRow=&page=-1&a=1
Hermes stacked bangles
Well, this is my short list – whats on yours? Do tell!