2013 Trend Alert – Which is Right for You?
Happy New Year! This is always an exciting time for stylists as it screams new and fresh on the fashion front. What is everyone wearing for spring? What are the hot colors? What textures and fabrics are top of the list? It can be a bit daunting to try and navigate your way through the newest trends and then have to figure out which you can actually pull off – so…..to help out a bit we have collected some top trends for 2013 and some pretty fun ways to incorporate them into your everyday wardrobe. Lets trend it!
1. Metallics
I think metallics are such a great way to dress up any outfit, but this spring they are stealing the scene in casual wear, check out these sneakers from Asos shoes that will add some bling to any outfit:
If this isn't really your "speed", try adding a metallic as another accessory to your outfit – like a cool Michael Kors clutch or some fab nail polish seen here:
2. Greens
The green palette is making quite a statement this season – shades ranging from mint to emerald are being spotted everywhere. Women with darker hair look stunning in a more jeweled-toned shade, these dresses from Michael Kors, Vera Wang and Reem Acra hit the mark: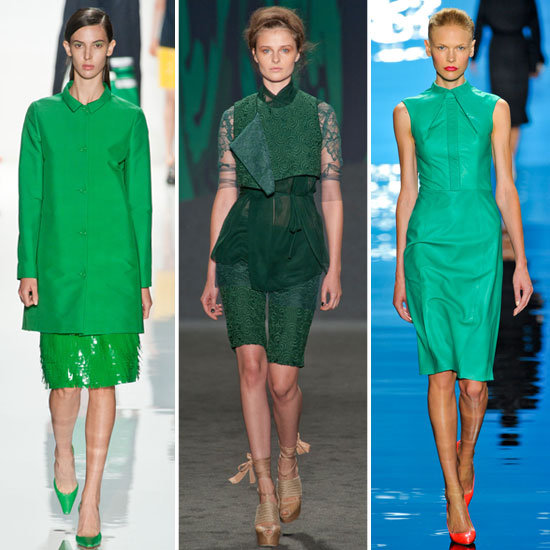 For an option that is a little more affordable, here's a sweet dress from LOFT that won't break the bank at about $80 or accessorize with this bubble necklace from J. Crew for $70:
3. Bold Stripes
Ok, these guys are EVERYWHERE and I couldn't be happier! I absolutely adore stripes! They scream nautical, classy, timeless and effortless to me. I think this trend could be my fave for this season. If you are full-figured then stay away from horizontal stripes as they could make you appear larger – opt for diagonal or vertical stripes which are instantly slimming. If you have a boyish body type then horizontal stripes could give you the illusion on curves – so go for it! I love stripes on skirts, camis, tees, blouses and blazers. They can be equally as eye-catching on smaller accessories like scarves and bags, too, though. Here are some great options from Banana Republic to choose from:
This diagonal striped tee is only $39.50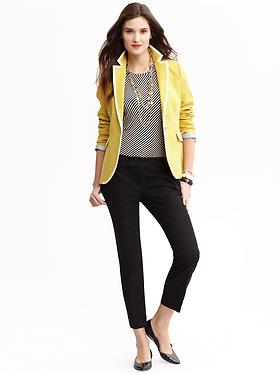 Striped skirt $89.50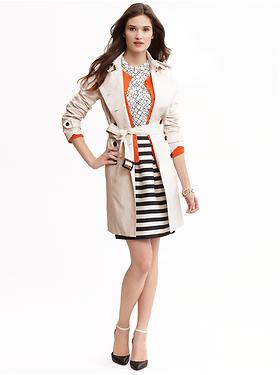 The ultimate striped trench for $198 – major!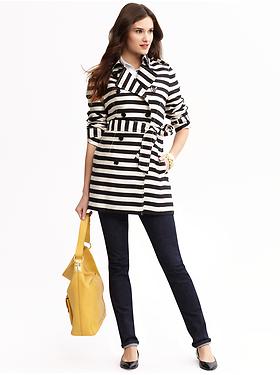 Dont be afraid of multi-colored stripes either…this little number is from Anthropologie for $148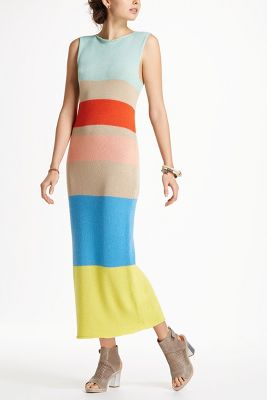 4. Lace
This trend can be so, so feminine and chic but can quickly cross over to racy and risqué pretty quickly. A tip for keeping it classy –  if the lace is of a sheer texture then underlay it with an appropriate cami, it will look positively Grace Kelly-ish and leave a little to the imagination!
Loving this cardigan from Banana, drooling over this lace cuff from Stella & Dot for $98 and this lace skirt from Jolie Moi for $29:
So what's your favorite trend for the season? Which will you be sporting this spring? Remember, make the trend work for your personal style, no need to wear something  just because its "on trend" – make sure you love it and have fun with it!